History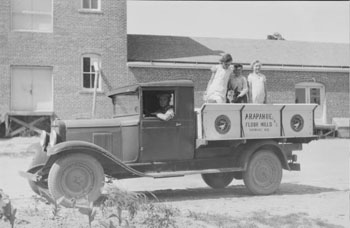 On May 10, 1871 a party of men known as the "Arapahoe Town Company" promoted and led by Captain E.B Murphy, an ex-Army officer and pioneer of the prairies, left Plattsmouth, Nebraska with a dream in their hearts---they were going to establish a town in the Republican River Valley. The name had already been chosen, Arapahoe, as a small band of an Arapahoe indian tribe had wintered in the valley. Receiving favorable reports, a building party arrived in Arapahoe on July 6, 1871, and, by July 18, 1871 the town site was staked out with a park at its center for activities. This park is in the same site today.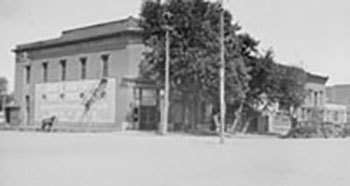 The Arapahoe House, operated by Louis Clute, was situated on the intersection of the east-west and north-south wagon roads. It prospered from a large stagecoach trade and was the biggest and best hotel in the Republican River Valley. Many celebrities including Buffalo Bill Cody were among its patrons. The hotel burned in 1899. Many hardships were endured by the pioneers. Thousands of Texas cattle driven to the Republican Valley to winter perished in the heavy snows in 1871 and 1872. A grasshopper horde descended in 1874 virtually destroying the territory. Prairie fires were a constant threat, and many families were bereaved in dyptheria epidemics. The first telephone company, the Arapahoe Telephone Company was organized on July 1, 1904. A swimming pool and solarium were built with Works Progress Administration labor during the depression in the 1930's. The tree shade park is still the center of many community activities.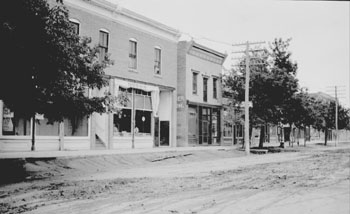 A sawmill and a grist mill were erected along the Muddy Creek, west of Arapahoe. The crude sawmill provided the first logs for early building. By 1882 a four story brick flour mill had been built. School district 18 was formed in 1874 and by 1880, 100 students were crowded in the one room log building. By 1883 the school building, a church, and the post office were being utilized to teach 150 students. Another brick school building was built in the following year.